Sew Mam Sew is a sewing blog established in 2021 for the motive of sharing sewing contents on a regular basis. Bloggers and designers around the world are engaged with this community to create value added contents for the people who have interest of learning sewing, quilting, household accessories making and fashion designing.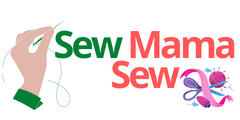 We believe that this blog will be helpful for the people who are the stakeholders of sewing related contents.
Our Mission
Encourage the art of sewing as well as other arts by offering instructions, inspiration and support.
Recognize the talent of sewists, quilters writers, designers and writers.
Link the foundations of the past in sewing, quilting and needlecrafts to the latest trends in.
Show how to make use of new products like patterns, books, fabrics and other tools.
We respect our contributors, readers and our partners.