Margie from resurrection fern brings us this beautiful, easy sampler project. We are so excited to have Margie lend her wonderful aesthetic to our month of Hand Sewing.
Favorite Things: a Nature-Inspired Easy Embroidery Sampler by Margie Oomen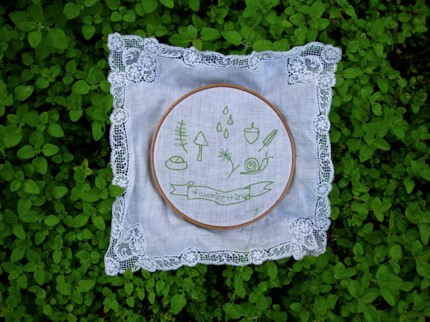 This simple little embroidery project was inspired by the vintage embroidered samplers and rework. I decided that green is the new red and to create an easy project to you to make using my design or to use one of your own. It would be lovely to go on a nature walk with your children, collect a few special things or take pictures of them and then go home and draw out your very own collection.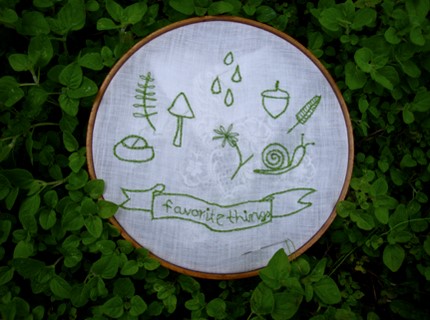 Materials Required
• Paper
• Pencil
• Suitable fabric: I used a vintage hankie but any piece of fabric with a tight weave about 12 inches square would work.
• Embroidery thread (I have never purchased embroidery thread new, I always buy bags of it at the second hand stores for next to nothing.)
• Embroidery needles
• Scissors
• Embroidery hoop (Again, please check thrift stores where you can buy them for a dollar or less; the older ones are stronger and better quality wood.)
Instructions
With a pencil make a simple line drawing of your "favorite things"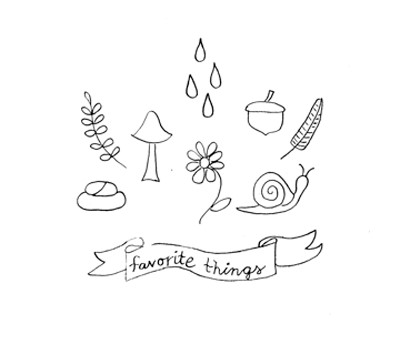 Now place the drawing face down on your fabric on a hard smooth surface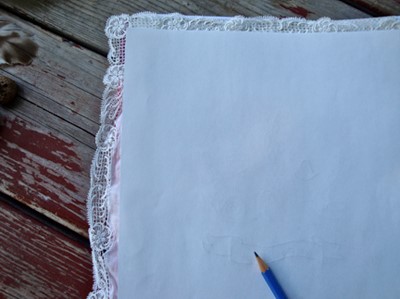 And rub the back with a pencil until you have transferred the image to your fabric.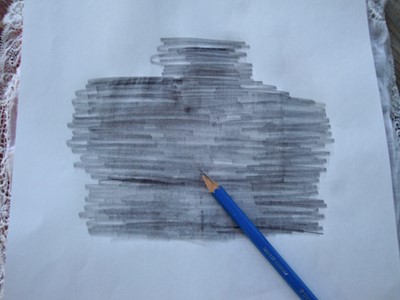 I like this method but you could use another method like tracing directly onto the fabric.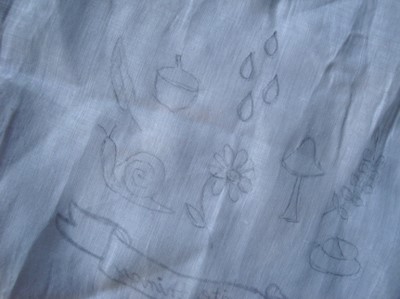 Now you are ready to choose a shade of green to start to embroider your sampler.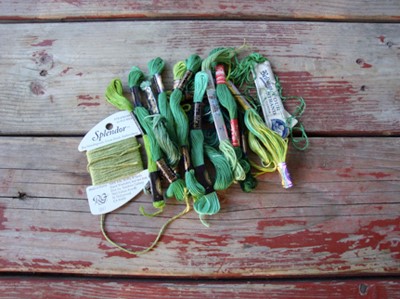 I use a single thread of embroidery floss and a very small needle. I only used four different stitches to make this, the main one being my favorite: chain stitch. The others that I used are french knots for the center of the flower and to dot the "i", back stitch for the letters and lazy daisy stitch for the flower. You can use these stitches or any others you are comfortable with.
So place your fabric in the hoop and get stitching.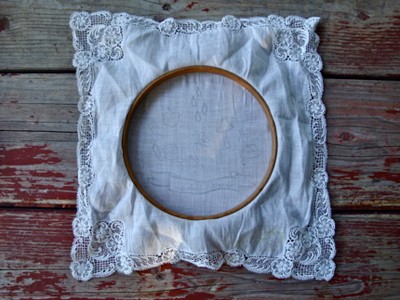 I stitched my sampler while spending a beautiful warm summer evening on the porch.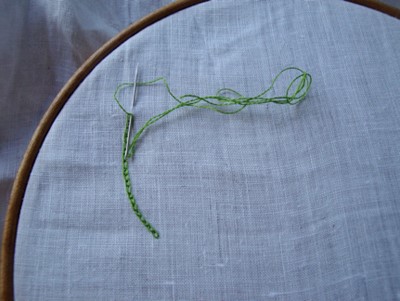 I finished before the full moon was high in the sky.
This can be hung as it in the hoop or out. You could also use it to make something like a pillow, tote or even use it as a block in a special quilt. I decided to hang mine in the sewing room.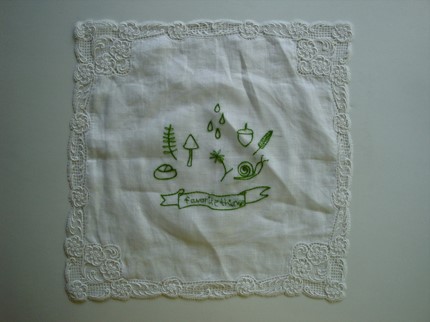 Nature-Inspired Easy Embroidery Sampler