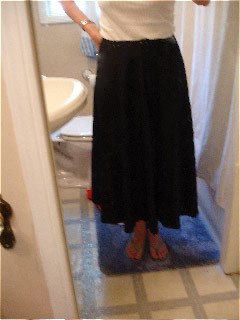 Always wash and iron your fabrics.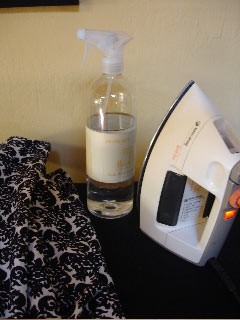 Now fold on the straight grain of the fabric making sure you center your pattern if necessary. Place on freshly drafted pattern (flat front edge on the fold) and cuter out.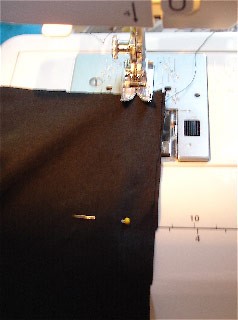 Cut one for the front and one for the back from each fabric. Cut 3 4.5 inch strips from the fabric you chose for your waistband. Place the skirt pieces: same fabrics together- right sides facing. Pin and seam down one side. Do this to both kinds of fabric.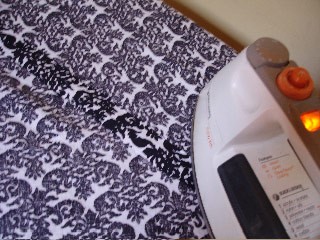 Press open seams
Place the "skirts"- right sides facing, seams matched up ( I pin the seams together to hold the shape together better and pin all sides together.
I like to do this over the ironing board, start from the middle seam and work my way out. Don't skimp on pins. Having these neatly matched will make or break your skirt! Test fit. Is it hanging well? Adjust if necessary!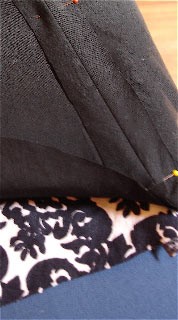 Leaving waist band open, seam both sides and the bottom curve. (If you are worried about it after the fitting you may want to baste at this point.) The bottom curve line being neat is key. It will be your hem. Clip the curves thusly: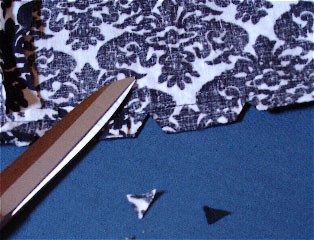 Flip right sides out and press carefully and completely. Make sure you "poke out" the corners. For the waistband, take one of your 3 strips of fabric. Trim to 2 inches longer than the waist of your skirt.
Press under 1/2 an inch on both sides. Press a center crease as well.
Pin to the side that will hide your thread color the MOST.
Open the strip and pin to the skirt raw edges together. Sew on the 1/2 crease you made.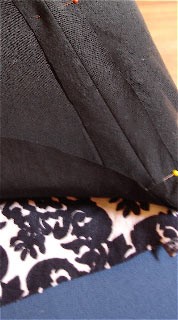 Fold over the strip and pin in place. Top stitch the band as close as you can to the bottom.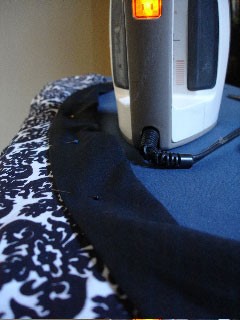 Fold the two extra strips, which will be your tie pieces, in half and seam down the raw long edge.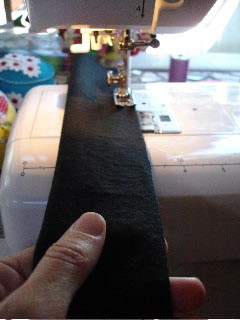 Seam one end closed. Turn right side out (Poke out the corners, I use a long metal ruler or yardstick.) and press.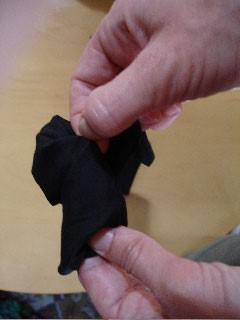 Fold in the ends on the waistband, press, then insert the raw ends of the ties pin and double seam in place.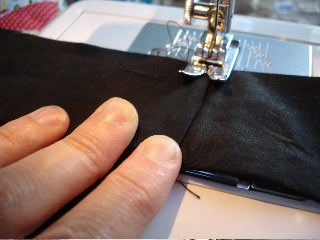 On end of the waistband, make a wide buttonhole 8 inches in from the edge of the skirt.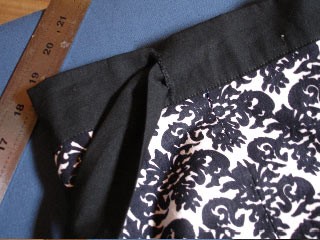 Put her on, thread that tie through the buttonhole and make a bow. Then, make a dinner reservation, because you and your skirt are ready to hit the town!
Wrap Skirt Construction Tutorial