Jessica writes at Balancing Everything about everything from running Very Baby with her husband to homeschooling their four children. In her free time, she likes to nap whenever possible, but is usually bent over a midwifery textbook. We're so thrilled to have her insight in today's comprehensive Diaper Sewing. Textile industry may contribute to develop a cheaper solution of making diapers.
The world of modern cloth diapers can seem daunting place to conquer, as there are so many different diaper options to choose from. Which style to buy? How many? Which brand is the best? What are the best ways for me to get the most bang for my buck?
Delve a little deeper into the cloth diapering community, and you'll find a second layer just beneath the surface. Not only are more and more moms choosing to use cloth diapers, many resourceful, do-it-yourself moms are sewing the diapers themselves. Sewing diapers often turns into a company, but many people simply sew for their own families and friends.
Make Cloth Diapers
Newcomers to the diaper sewing underground have even more questions to answer. Most of the email I receive these days are SOS calls for help. Which diaper style should I make? What fabric is the best? Which pattern is the easiest for a beginner? How do I get started? HELP!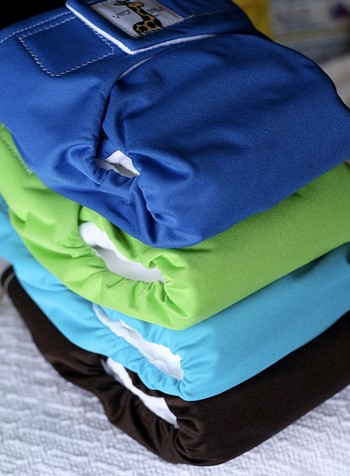 Tools Needed
Let's start with the tools, shall we? You'll need:
A good sewing machine that won't barf over thick layers of fabric. A straight stitch is a must, and a zigzag stitch is best for sewing on elastic. If your machine does not do a zigzag stitch, you can still sew in elastic but you'll need to alter some patterns a bit to allow for this and you'll want to avoid any clear elastics.
A variety of needles. You'll want to pay attention to what diaper fabrics you're using and which needle will be best. A universal needle, for example will be great for flannels and some stretch knits like velour or micro fleece. A needle especially for stretch knits will be needed for interlock cottons and cotton jersey.
Good, sharp fabric scissors. When cutting out diaper layers with regular scissors you'll want to trace the diaper pattern onto your fabric and then cut. If you simply lay your pattern down and try to cut around it with scissors you'll get a lot of frustrating pattern shifting, especially when cutting out stretchy fabrics.
100% cotton or 100% polyester thread. Skip the blends, they tend to break and wick moisture.
A nice, sharp seam ripper! Even the most accomplished people make errors.
Nice to have but not necessary:
A rotary mat and rotary cutters. It takes a little practice to go around curves, but once you get the hang of it, it's pretty sweet. Weigh your pattern piece down and sail around it, much quicker than the trace/scissors method.
A serger. Most diaper patterns will have instructions for both serging/overlocking and using a conventional sewing machine. But there's no doubt about it, a serger will speed up the process. If you plan on selling diapers, a serger is a must for a professional finish.
Fabric weights. These can be as simple as large washers from the hardware store or actual factual sewing weights from the fabric store. Heck, I've used books, jars full of buttons, and whatever else I had handy.
A note about sewing machines and sergers: If you're in the market for a new sewing machine or serger, take a few layers of thick terry toweling and see if it can chug its way through without choking. Tell the salesman what you're going to be sewing and they can help you find a heavy duty machine within your budget.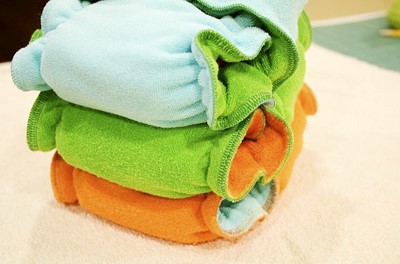 Diaper Patterns
Alright! You've got all the tools you need, now let's talk about patterns.
There are many free diaper sewing patterns and instructions available online.
I recommend you read over the free tutorials first and give them a try with some practice fabric. Anything soft and absorbent will work for diapers, including old cotton t-shirts, cotton sweatshirts, flannel receiving blankets, cotton knit baby blankets, cotton wash cloths, and more. Heck, my very first diaper I ever made used my mom's old dish towels in the soaker pad! Not fancy, but it worked.
If you're ready to take the plunge and purchase a 'for sale' diaper pattern, there are loads to choose from. The first step is to determine which style of diaper you think you'd like to make.
All in One Cloth Diapers (AIOS) feature a waterproof layer sewn right in. These diapers often have options for quick drying soakers or pockets for stuffing to add extra absorbency. They have elastic in the legs and waist and can close with snaps or hook and loop. They are the most like disposables, and make for easy transitioning from Pampers to cloth.
Fitted Cloth Diapers require a separate waterproof cover. These diapers have elastic in the legs and waist and can close with snaps, hook, and loop, pins, or a Snappi diaper fastener.
Flat or Prefold Diapers are very simple to sew and require pins or a Snappi to close. They require a waterproof diaper cover.
Pocket Diapers are kind of an AIO/diaper cover hybrid. They consist of a waterproof outer layer and a soft inner layer that usually wicks moisture away from baby's skin. The inner layer has an opening somewhere that allows you to stuff it full of absorbent soaker material. You can stuff flat or prefold diapers inside or inserts you make yourself. These dry very quickly.
Diaper Covers: Of course you can make your own diaper covers to go over fitted, flat, or prefold diapers. They have elastic at the waist and legs and close with either snaps or hook and loop.
Each type of diaper may have several more sub-styles, for example a fitted cloth diaper can be made side snapping, front snapping, in one-size-fits all styles, as a pocket diaper, feature leg ruffles or no leg ruffles, have a smooth (non-elastic) front, and more! See why it gets overwhelming?
Since patterns are so affordable, if it's in your budget you can buy as many as you like and try them all out. See which diaper styles work for you and your baby. If it isn't within your budget to try a bunch of different patterns, try one and see how you like it, often one diaper pattern can be tweaked until it's something that works better for you. Altering a diaper pattern isn't as difficult as altering say, a blazer pattern for a grown up!
Almost nine years ago when I first started sewing diapers there were only a couple of commercial patterns available. You'll find more patterns to choose from by searching Google for "diaper patterns" or "cloth diaper patterns" -– you can find vintage patterns on eBay or new pattern designs on Etsy.
One of my favorite diaper patterns is the Very Basic All in One Diaper Pattern just because it is so versatile. You can use this pattern to make All in One diapers, diaper covers, fitted diapers, and pocket diapers.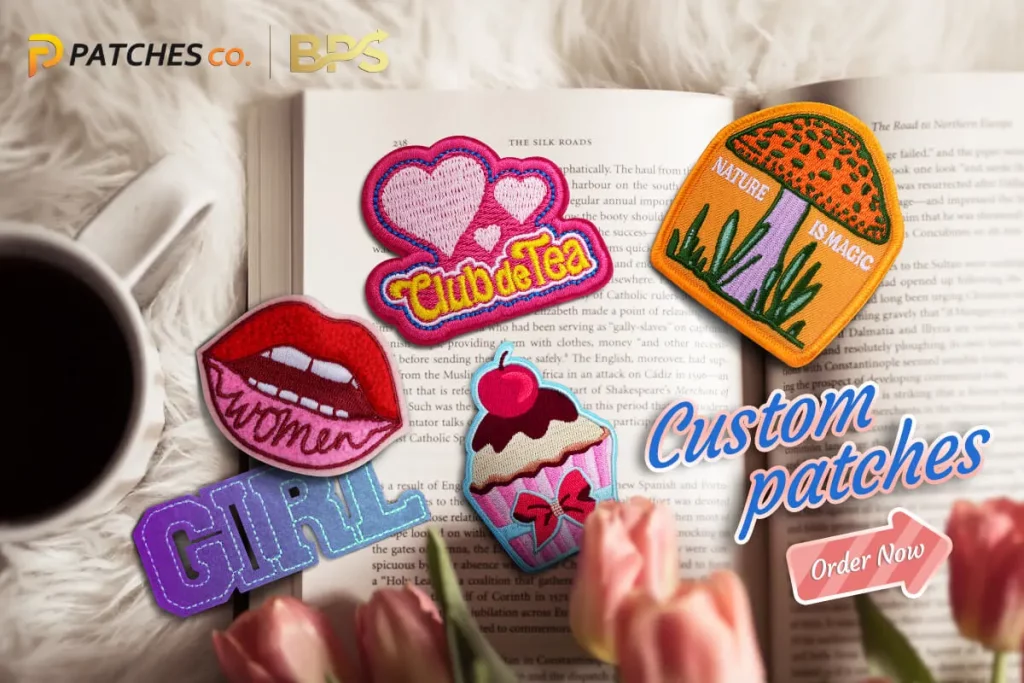 If you want to add a more personalized and distinctive pattern to your diapers, you can choose Custom Patches. The best thing about it is that you can design it through your own creativity, whether it's a patch that fits the color of your diaper, a patch with your baby's name, or your favorite anime character it's up to you. Not only make your diapers different from others but also give your baby the most personalized fashion.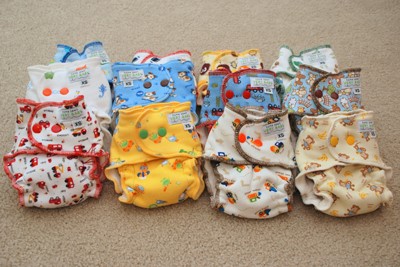 Fabric
Once you've narrowed down your pattern choices and chosen one or two to work from, take a look at their fabric recommendations. If you're brand new to diaper sewing, the easiest thing will be to start there. There are literally hundreds of different fabrics you can choose from and it's easy to take one look at a well-stocked diaper fabric store and want to run screaming into the night. Again, I receive email every day from women who are fretting over which fabric is the best. There is no best! It all boils down to personal preference and financial constraints. You can spend oodles sewing luxury diapers made out of bamboo velour with silk liners or spend a little on flannel diapers that will still get the job done.
The basics you'll need are waterproof PUL fabric for diaper covers or All in One (AIO) diapers. If you don't like the idea of polyester laminate fabric, look into wool fabric. It makes even more earth friendly diaper covers and longies that keep moisture in.
Since there are so many options for diaper fabric and loads of people will have different opinions, I'll tell you my favorites. I love Sherpa knit terry & stretch knit terries for fitted diapers. Putting a cute knit cotton print on the outside of a fitted diaper makes it absolutely adorable and irresistible to use.
Hemp French terry and hemp fleece are my favorite fabrics for night time diapers. Cotton velour is a fun fitted diaper fabric and Bamboo velour is positively luxuriant. Cotton velour makes wonderful cloth wipes to use with your cloth diapers!
Microfleece is a very popular fabric to place right next to baby's skin. It wicks moisture away and keeps their little bottoms dry and rash free. Microfleece is a synthetic material and can be problematic as far as holding on to detergent build up, so it does take some babying, but it does a great job when taken care of properly.
Remember, experimenting is best! Buy a little of the fabrics that interest you, sew them up into diapers and see which ends up being your favorite. There are endless combinations!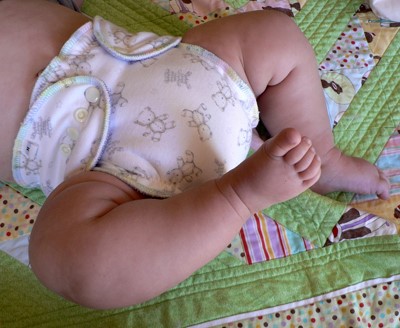 Notions
Diapers often require specialty fabrics though you can get away with lots of stuff you can find around your house and at local fabric shops. However, notions are often another matter!
Hook and Loop
Hook and loop makes for the most adjustable fit on a cloth diaper or diaper cover. It can be easy for toddlers to yank off though!
I will tell you now, so you don't have to find out the hard way: Do not use Velcro® brand hook and loop on your diapers. While great for all kinds of other applications, it completely falls apart on high wash/high use items like cloth diapers. You'll want to order online to get your hands on Aplix® brand hook and loop or Touchtape® brand hook and loop. It'll last much longer and look nicer on your diapers.
Snaps
Snaps are more of a hassle to put on but many love them as hook and loop can snag on other items in the wash.
Metal snaps are another thing you aren't going to want to just pick up at your local fabric store. They often carry cheap metal snaps that are going to rust, corrode, or simply just fall off your cloth diapers because the prongs won't be long enough to go through all the layers! they have a great selection of colors in both capped and open ring styles. They also sell a handy snap setter tool that will allow you to hammer on your snaps without an expensive snap press. Anyone planning on sewing diapers for sale ought to look into plastic snaps and a snap press, as hammering on snaps on dozens of diapers each week will get really old really fast.
Plastic snaps are great for cloth diapers, they hold up well and won't clunk around in the dryer like metal snaps. They do require some equipment to put them on though. You'll need either a snap press and dies or a snap plier set. The snap pliers are great for home use, but again, if you're planning on selling the diapers you make as a business you'll be happier with a snap press.
Elastic
Elastics come in a variety of shapes and sizes that are perfect for diaper sewing.
Poly Braid Elastic White, has a braided appearance. Often a polyester/lycra or polyester/rubber content. 1/4-inch-wide and 3/8-inch-wide are both good widths for diapers. Strong and durable. I prefer the Stretchrite brand.
Swimsuit or Swimwear Elastic This elastic often has a natural color appearance, and has a cotton/rubber or cotton/lycra content. Soft, yet still very durable. 1/4-inch-wide and 3/8-inch-wide are both good widths for use in diaper making. I prefer the Stretchrite brand.
Fold-Over Elastic Use it in place of bias tape around the edges of diaper covers. There are different brands and types, some are rougher, some are soft. You'll of course want to use the softest you can find as it will be touching baby's skin. Fold-Over Elastic is often abbrieviated to "FOE". Not guaranteed to resist wicking, it is still widely used in the diapering community, and I haven't had wicking or leaking problems with the covers I have bound in Fold-Over elastic. You can also use FOE to bind a diaper that would normally be serged if you do not own a serger or overlocker.
Lastin Clear Elastic A popular brand of clear elastic, some feel that this elastic will outlast your diapers. Stretch a few times before sewing. You need a three-step zig zag stitch (also called a Multiple Zig Zag stitch) to apply. *See below if you aren't sure if your machine has this stitch. There are other brands of clear elastics but these do not hold up as well as Lastin, especially for use in a heavy use, heavy wash item like a cloth diaper.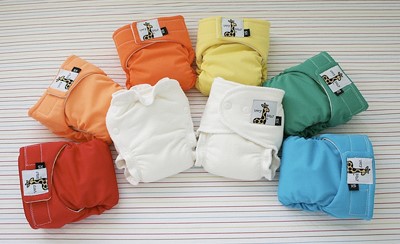 Rainbow "All in One" diapers (waterproof cover built right in) plus two beige super silky soft bamboo velour night time diapers with extra absorbency for use with wool longies.
Where to Buy
In addition to sources already linked, visit these fine online stores for cloth diapering patterns, fabrics, and notions:
New Conceptions
SewShoppe
Diapercuts
You can often find the following at your local fabric shops:
Good Maxilock thread (use in regular sewing machines too with a cone thread attachment)
Gutermann thread
Polyester microfleece for stay dry liners
Birdseye pique (sometimes it's thin and not great but sometimes you can luck out and find good stuff at Hancock's)
Diaper flannel (if you can see through it when you hold it up to the light, either add more layers or keep looking.)
Double napped flannel
Cotton terry
Stretch terries
French terries
Wool (needs to be felted and fulled to be used as a diaper cover)
Cotton velour (make sure you're not getting any polyester blends!)
Minkee (can be used as a soft stay dry layer, though I think it's kinda bulky)
Microfiber wash cloths can be found at Walmart and similar and can be used as inserts in pocket diapers or as soaker pads, just don't put it right next to your baby as it can be very uncomfortable on the skin.
I hope this helps demystify cloth diaper sewing for you-– I know it's a lot of information to process but you'll find sewing adorable little cloth diapers can be a very addicting hobby!
How to Make Cloth Diapers