You asked, and we are doing two fabulous bag strap tutorials for all!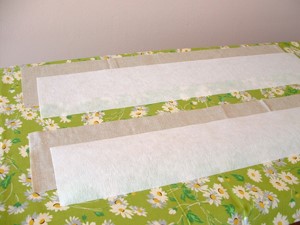 For a basic flat handle, you would cut the fabric 4x the finished width. For example, this 1″ strap started off with a piece of fabric cut 4″ x 20″. You would also cut the interfacing to the same dimensions. Interfacing is a must for sturdy, long lasting straps. I use either decor-bond or craft-fuse.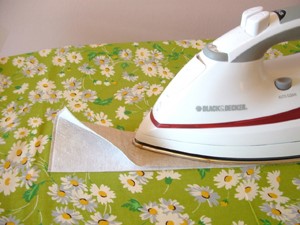 After fusing the interfacing, I crease the strap down the center with the iron.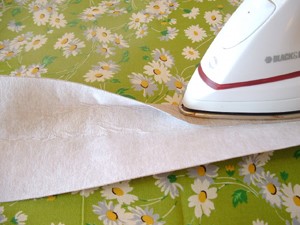 Then, iron both long sides in to meet the center crease.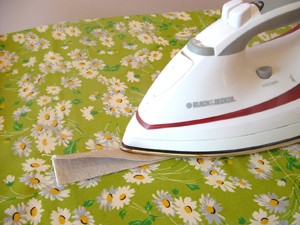 Then fold in the center again and steam press well.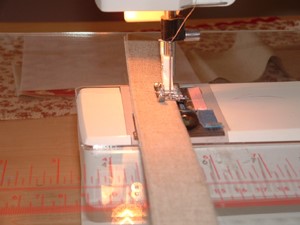 Stitch each long side about 1/8th inch from edge.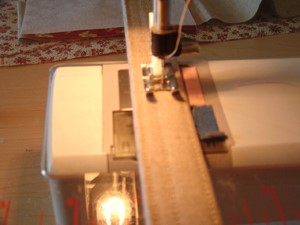 Then stitch 1/4th inch from the first stitching for form channels. This step is optional; however, I almost always make them this way; I find it makes for a stronger strap.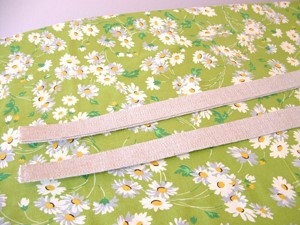 Your finished straps